Summer, Where Are You Going?
Summer doesn't last always, right? We only get her for three months every year which never seems long enough. This year Summer felt like she had somewhere else to be but we can't say we didn't enjoy her while she was here.
In June, we celebrated Juneteenth to display Black love and pride and it gave us some great tunes to vibe to during Black Music Month. July gave us New Orleans flavor, food, and celebrities during the annual Essence Festival. There was also Fourth of July festivities to spend time with family and friends for a day off work, but please know America is still on punishment.
If you have a big family, perhaps, you traveled down South to a big family reunion to enjoy some good ole-fashioned BBQ and soul food. Or you had a vacation on either coast to catch some waves and sun.  Now, it's the end of September and the kids and teachers have returned back to the classroom. Where does that leave you? Have you been on vacation yet? Did you have to work all summer? Are there still some last-minute things you can still do before the official end of summer.  Depending on whether you're looking for fun, peace, or some relaxation, check out the list below to see what getaway may work best for you before the sun sets on the last days of summer.

#1: Las Vegas, Nevada
Las Vegas, Nevada is a medley of wonderful activities for every individual no matter the age or size. There is literally something to do for everybody. If you blink, you'll miss an adventure.  Las Vegas has to be on everybody's bucket list of places to visit at least once in their lifetime. September is a good time to visit. The activities do not lessen this month either. If you're into music, then you can see a major concert by entertainers like Usher, Diana Ross, Santana, or Kendrick Lamar if you make it before September. Las Vegas is a sporting hub with football, baseball, boxing, hockey, and soccer to name a few. If you're into nature and the outdoors, then visit the Hoover Dam and/or the Grand Canyon. Or maybe you want to dine out in 5-star restaurants and relax in the hotel spas and splash in the lavish pools.  The choice is up to you.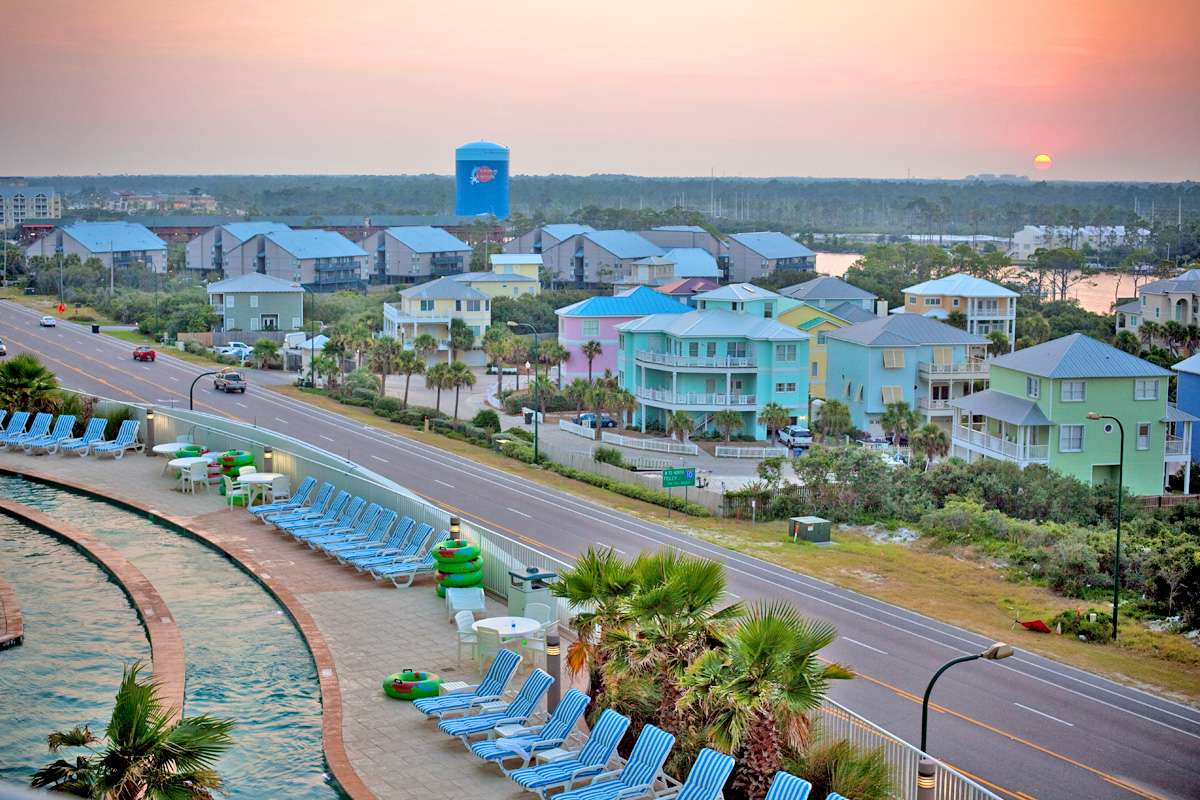 #2: Gulf Shores, Alabama
If you're not afraid of the water and like to get your feet in the sand, then head down to Alabama to Gulf Shore and Orange Beach. The beaches are still fully functional and at play for everybody and activities are in full swing. Activities in September include fishing club tournaments during Labor Day, Axe Throwing at The Wharf, an annual Bulls on the Beach bull riding event, kayaking, and paddle boarding. For anybody into nature and animals, the area also has activities that feature a Turtle Fest and a Bird Fest. There are also some family fun events if you want to bring family along—the area offers a 4,000 sq. ft. laser tag area and playing bazooka ball—that seems too cool not to try. 

#3: Chicago, Illinois
A getaway to Chicago is a lovely decision in the fall because there are endless possibilities to what you can do. Because the weather may vary, please check the forecast though because it could be cool, warm, or rainy. Some romantic experiences in Chicago during include the nightly Lake Cruises or a Candlelight Concert.  If you prefer a more architectural view of the city, then you would enjoy the Chicago River Cruise during the day. For family-themed fun, there is the Navy Pier with Ferris-wheels, fun, and games, a new Museum of Ice Cream with 14-installations, or the water fountains at the Buckingham Fountain.  Plus, there's always the Art Institute of Chicago for art lovers and Wrigley Field for baseball fans. Chicago is full of excitement if you know where to look.
September may be the last month of Summer, but it doesn't have to go out lame and boring. You can make the most of it by doing something special and fun. Don't let summer slip by without taking time for yourself and realizing that you deserve to enjoy the fruits of your labor before the next quarter hits and work or school takes control of your mind, body, and soul.